In conversation with RezKit – Matt Illston on founding, fundraising & future plans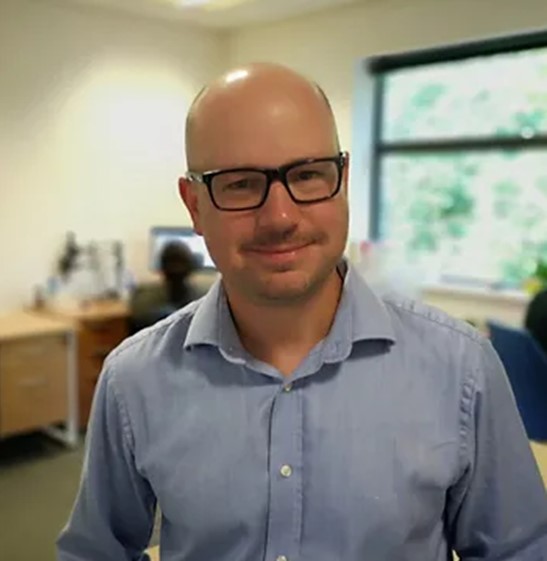 Find out more about RezKit and its founder, Matt Illston, in this interview with Firebird Director, Chris Thompson.
This year, Firebird client RezKit – the creator of a highly-flexible, affordable reservation system for tour operators – achieved significant financial backing from Jenson Investment for its next steps in the sector. Today we talk to CEO Matt Illston about RezKit's story so far, and where the "ideal" software platform is heading next.
How did the idea for RezKit come about?
In 2008, I created Mr Zen to help tour operators with their eCommerce, online booking and websites. In that time we integrated with more reservations systems than I care to remember and had our fair share of successes and problems doing so! Soon after founding Mr Zen I was joined by David Havard, who became my Technical Co-Founder. We often chatted about what would represent a real game-changer in terms of booking technology and how all the systems that we integrated with were flawed in their design – though, to be fair to them, this was a result of the era and technology they were created in.
These conversations never went further than the pub, as we had neither the time or the money to be able to take on such a daunting task. Then the pandemic hit, affecting us badly – as it did our clients. We reduced our fees where we could, put staff on furlough and held on for what we assumed would be a severe but temporary hiatus.
Sadly, during the pandemic, David fell ill and was taken from us unexpectedly. This tragic news resulted in a lot of soul searching personally.
"Pre-pandemic, business was strong"
Pre-pandemic, business was strong, so with a little cash left in reserve, and backed by a loyal team I was forced to make a decision: either cut costs and make the team redundant, or finally go ahead with my vision while the work continued to be sparse. Together with Mark Jackson (a travel tech guru from an Intrepid/TUI background) and the rest of my team, we started fleshing out the ideal underlying platform for selling travel products. That was RezKit.
What makes RezKit different from other travel reservation systems?
Fundamentally, bookings are rather simple. Generally they are made up of product IDs attached to bookings, transactions, customers and so on. Products on the other hand are complex, and often – particularly in specialist travel – are unique to the tour operator. A company's product often determines their niche.
"Making changes to most reservations systems is a lengthy and expensive process"
There are lots of reservations systems out there, but more often than not they have been developed to target one specific niche, then extended to cater for others. This results in a bloated system which is hard to change. Tour operators use a fraction of the functionality and find it clunky, while making changes to the system is a lengthy and expensive process (if it's even possible).
RezKit is different. Like modern systems in other industries – think WordPress or Shopify for example – it has been built to have core shared functionality which can then be extended. The underlying data structure is simple, but its power is in the way that third parties can extend the system with their own functionality.
What led you to partnering with the Firebird Partnership?
Whilst we have the vision to be able to build the core functionality for RezKit, turning our longer-term dream into a reality requires more than just the meagre resources we can provide ourselves. We're also aware of the amount of work required to both onboard new clients while developing parts of the core system.
"What Firebird was doing made sense; it was what I needed"
An industry colleague recommended I speak to Chris Thompson at Firebird. When I looked the company up, I saw the type of thing they were doing and it made sense; it was what I needed. I realised I was also acquainted with Ian Finlay from my days working at TUI travel, before I founded Mr Zen.
Having the assistance of such an experienced collection of travel professionals seemed a great opportunity for us as a team – particularly when dealing with investment, M&A and those types of matters which I have had very little exposure to during my career.
How has Chris Thompson's involvement affected your business?
In 2022 Chris joined RezKit as a Non-Executive Director. He is a spreadsheet man and a finance man, so he's been shaping the financial reporting for the business. I'm an entrepreneur so I'm all over the place – that's what entrepreneurs are. What Chris has brought us is an element of organisation.
As developers we're quite insular, so whenever we're talking about things from a customer point of view, Chris can share a real outside perspective on what we're doing: he's been in it himself as the owner of a tour operator. That really helps when making decisions on how we approach clients and investors.
"Being an MD is very isolating sometimes"
Chris also gives emotional support. Being a Managing Director of a business is very isolating sometimes. With Firebird I feel I've got something to turn to. If the shit hit the fan or something dreadful happened then I'd pick up the phone and chat to him; he'd then chat to Ian and Stewart Lambert and the rest of the Firebird team. It gives me something to fall back on.
Congratulations on your recent investment success! Tell us how the fundraise happened.
Thank you. The sector has been through a pretty rocky period in terms of the investment market, so managing to secure some investment from Jenson when we did was pretty damn good!
The eternal problem with the type of system we're trying to create is that it's very difficult to sell and really realise until it is finished and has everything it needs. That takes a lot of investment upfront.
Chris and Firebird helped me shape my investment proposal and pitch decks, and coached me through the process. Now Chris and I have weekly meetings, plus he's also coming onboard with RezKit's monthly meetings with the investors. He has been fantastic for us.
How are you using the money you have raised?
The money from Jenson is a pre-seed investment, so the purpose of it is to prove that the concept of RezKit is scalable. For us, that means getting to the point where tour operators are able to sign up, self-onboard and develop tools for the platform themselves. It's a slow process because there's an awful lot to build, but that's the plan over the next 9-12 months, and we're on track.
"RezKit can become the obvious choice for anyone looking to nurture and grow their travel business"
We've done two major things with the funds so far. Firstly, we've started to work with an agency to smarten up our brand, website and marketing efforts. I'm looking forward to going live with this very soon.
Secondly, we've been recruiting to bring on the team that we need to turn our system into the core tool within the marketplace. My goal is to get RezKit to the point where we have third-party developers creating innovative extensions to the system for their travel clients, or for themselves. When we reach that point we'll know we have succeeded, and RezKit can become the obvious choice for anyone looking to nurture and grow their travel business.
What's next in the pipeline for RezKit?
Post-pandemic, there seems to be a real appetite out there for something fresh and new, and we're already getting lots of interest from the sector. Currently we have one customer fully live on the system. We also have a number of other smaller tour operators onboarding alongside a larger tour operator.
Once we become scalable in around 12 months' time, we will be looking to complete another fundraising round. At that point we will be focusing very hard on the global travel market, and establishing relationships worldwide with partner systems and third-party developers.
In the meantime, for anyone reading this who is interested in the system, we have a small but growing waiting list of tour operators that share our vision. To join them, contact us at info@rezkit.app
Lastly, what advice would you give to fellow travel entrepreneurs who want to scale up their businesses like RezKit is doing now?
"Choose your advisers well"
I couldn't have done this on my own. As an entrepreneur, when you make a decision alone you can end up with a shed-load of self doubt. Having someone there to bounce ideas off, and tell them what you're doing, is enough to take that pressure off. Otherwise you can develop imposter syndrome, asking yourself What am I doing? What if I'm wrong? that sort of thing.
I'd say choose your advisers well. Having someone to steady the ship a little bit, and give support when you're having those moments of wanting to throw in the towel – and believe me, I've been there – it's priceless.
Matt Illston is CEO of RezKit. Explore the system and get in touch at rezkit.app
Chris Thompson is a Director of the Firebird Partnership, with almost 20 years' experience of leading and growing businesses in the travel and tech sectors. His focus is on creating strategy, building teams, and devising processes that are both efficient and value-building.