Treasury management fintech Delega pockets £250,000 from Jenson Funding Partners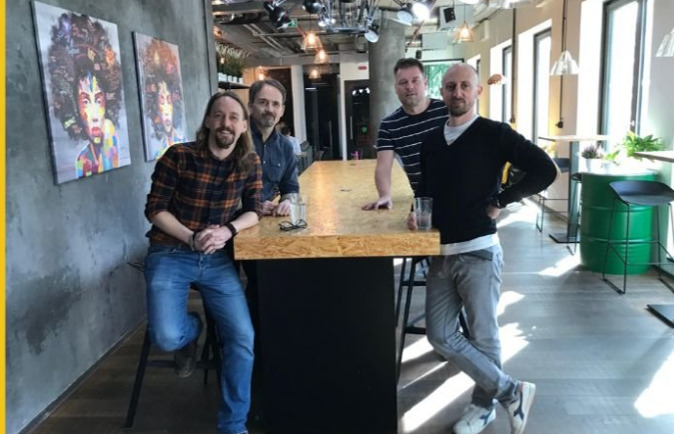 Platform allows treasurers and corporates to easily access and maintain digital signatory records while ensuring compliance with their banks' requirements
Delega, a fintech platform designed to simplify how corporations manage their signatories across multiple bank accounts, has secured £250,000 in a Seed round led by early-stage focused venture capital firm Jenson Funding Partners. The investment will be used to further development of the multi-bank tool via the implementation of new features and integration with value added services such as e-signature.
The signatories management space has been devoid of innovation and a true solution to signatory rights issues within corporate banking. Treasury management globally is a market valued at $4.5 billion in 2021 and is expected to surpass $7.9 billion by 2030. Delega believes other solutions remain unfit for purpose, with corporates seeking a tool that allows them to manage this process on an end-to-end basis that includes easy communication and sharing of information between all their financial counterparts.
Founded by a group of former corporate bankers, led by CEO Riccardo Balasmo, Delega set out in 2020 to create a simple and intuitive solution for the market having faced issues of managing bank signatories on a nearly daily basis themselves.
It harnesses secure cloud technology by creating a bank agnostic single list of current authorised signatories. Using Delega, companies can give specific banks access to the information needed to create, remove and maintain signatory records. Companies can also access their own signatory records instantly, meaning they can obtain up-to-date information about individuals' signatory rights.
Delega's solution is made for mid and large-sized corporations but also intends to penetrate the large and mid-sized banking market, providing them with a way to manage and consume data from corporations via the launch of secure communication channels.
Riccardo Balasmo, CEO of Delega, says: "Delega is the result of a deep rooted knowledge of the operational complexities of both Corporate Treasury processes and bank back office processes. Our experienced team of treasury professionals and former transaction bankers is all too familiar with signatory pain points and recognised that a coordinated effort by corporates and banks was needed to truly address the issue. We've created a better way to do business – one that leverages digital technologies and a new solution design principle that's supported by an entirely collaborative approach. Our solution has always kept both 'sides of the story' in mind, and it's what makes Delega unique in responding to the needs of all parties."
Sarah Barber, CEO of Jenson Funding Partners, adds: "Delega is making the entire process for banks and corporations to manage their signatories simpler. The company stood out to us as it offers a clear, concise solution for all parties, with easy access to all the required information to maintain signatory records. It was evident that this was a platform built by treasurers, for treasurers, with the team boasting years of corporate banking knowledge and first-hand experience of the issues companies struggle with every day. We see Delega becoming the de facto resource for corporates and banks in digitising signatories management."