Press Release – EBar raise a glass following completion of £670,000 equity round
Global innovators in automated drink dispensing, EBar, raise a glass following completion of £670,000 equity round
Funding will accelerate the roll-out of EBar's transformational self-service drinks dispensing technology in venues across the UK & Europe, via their mobile EBar®
Founded by entrepreneurs Sam Pettipher & Nick Beeson, drink technology start-up EBar is leading the transformation of the global drink dispensing industry, by providing an automated, contactless, and streamlined experience for customers at venues and large-scale events.
The digitalisation and automation of many day-to-day services, accelerated as a result of the global pandemic, makes EBar's mission to change the way the world is served, more relevant than ever before.
Aberdeen [UK] based EBar is raising a glass after closing a £670,000 equity round that will accelerate the roll-out of their self-service drinks dispensing technology to busy venues across the UK & Europe. The funding was led by the Seedrs crowdfunding platform and Irish events entrepreneur Robert O'Dowd, with follow on investments from Jenson Funding Partners, Equity Gap and Gabriel Investment Syndicate.
The start-up is shaking up the industry, dramatically improving the customer experience at venues, large scale events and gatherings by deploying their innovative automated EBar kiosks to speed up service and deliver drinks directly into customers hands.  EBar have perfected the automated dispense of draught beer, cider and soft drinks into a range of sustainable and reusable cups, enabling a customer to order, pay and receive two perfect drinks in less than 30 seconds.
This round of funding will be used to launch their Beer-as-a-Service (BaaS) model, which will see EBar mobile kiosks at major events, festivals and sporting occasions where high demand and a reliance on temporary staff can result in a lost revenues and poor bar experiences.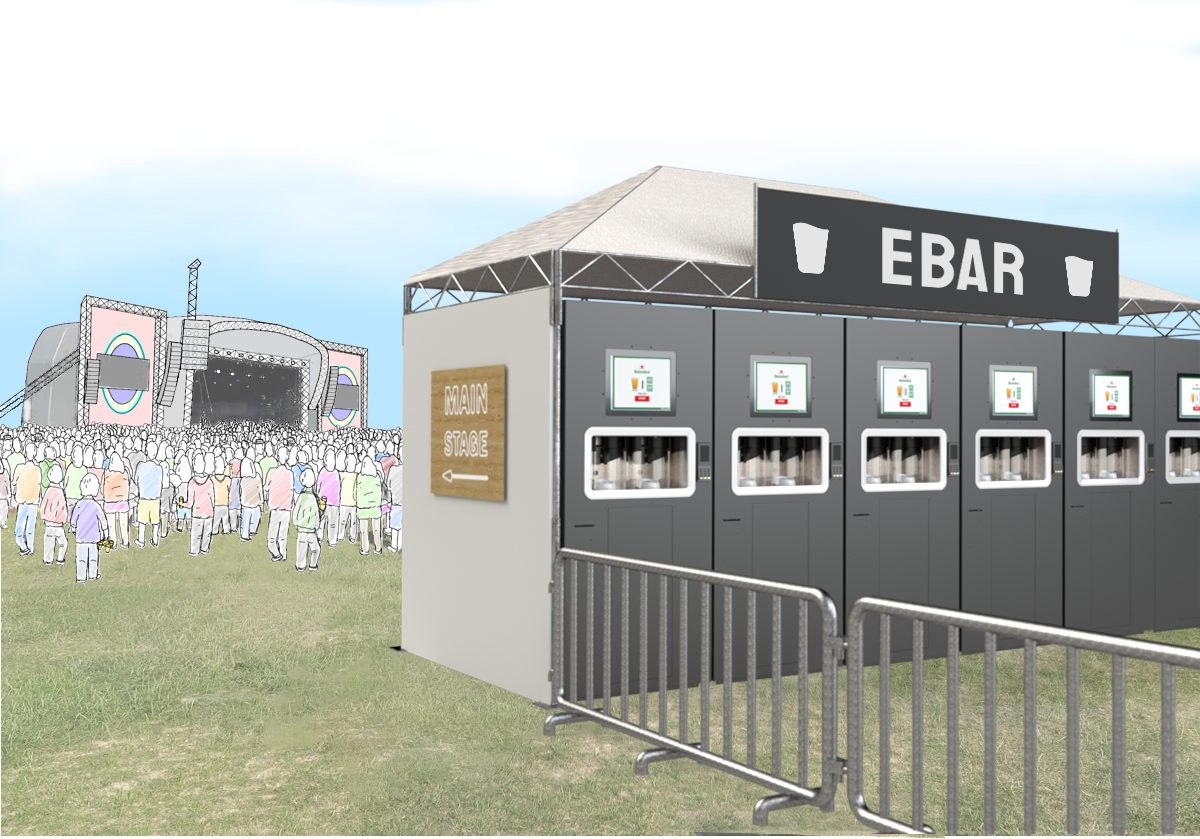 Nick Beeson, Commercial Director of EBar commented "We see every day how customers are opting for digital and more streamlined experiences, across many of their day-to-day activities, and how they choose to get their drinks at events or in large venues is no different. Our hygienic, contactless, self-service EBars are a 21st century solution for operators who are looking to new technology to increase revenue, address staffing shortages, reduce costs, and most importantly improve the customer experience."
Irish events entrepreneur Robert O'Dowd, who played a leading role in the equity raise, will join the company's board as non-executive director.  
Commenting on his appointment Robert O'Dowd said "Over the past 4 years EBar has developed an automated process to serve the perfect drink and will, as a result, transform the way drinks are served at events and venues around the world. With over 30 years in the events and hospitality industry, managing and attending all types of large-scale sporting occasions, festivals, and events, I have experienced, along with everyone else, the customer service issues that EBar® now solves. I look forward to working with the team as we expand EBar's operations in the UK, Europe & globally."