Investee Not In The GuideBooks launch Crowdfunding Campaign
Whilst the travel industry has been badly hit during these unprecedented times, Jenson #seis investee company Not In The GuideBooks has taken the downtime to focus on growth.  Carol Savage, CEO and Founder explains a little more of their journey and their future plans. 
"There is a huge opportunity for us now, to become a leading player in travel as the world's favourite provider of authentic local responsible experiences making travel better for travellers, local communities and our planet, and I want to tell you why.
It has been a crazy time for everyone, not least in the travel industry, but we have spent this time building our business for when people start travelling again – and we are set to take the business to the next level.
As lock down eases, research shows when people travel, they will be looking to avoid over-crowded hotspots in favour of more individual trips. They'll also want to travel experientially, responsibly, and in a more eco-friendly way.    Not In the Guidebooks is in pole position to become the number 1 trusted provider of authentic local experiences.
We had amazing traction at the start of the year with seed funding to build our portfolio of authentic responsible and sustainable experiences.  We have contracts set up with, BA Holidays, Midcounties, Intele travel, Spear Travel and a long list of ready to go accounts. We have a strong team in place.  We then took the opportunity in lockdown to talk to our customers, source more amazing experiences, redesign our website, and in June we saw bookings start again, reaching the levels we were at in January.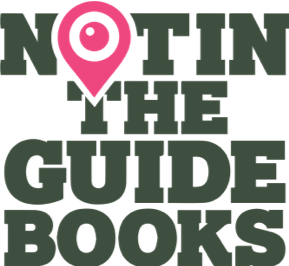 We are now launching a crowdfunding campaign with Seedrs in conjunction with the government's future fund to support our growth plans   https://notintheguidebooks.seedrs.com/.
This is a rare opportunity to be able to offer a deal where it is matched by government funds, meaning we will be able to double funds raised to drive growth.  This will help super-charge our growth by expanding our product portfolio, marketing to experiential travellers, building promotional campaigns with our trade partners and building best in class technology.
The advantage of us launching this as a crowdfund campaign is to engage our hosts (suppliers), travel agents, and our community of experiential travellers so as owners of the business they can join us on our journey and help us to build our business.
There is a pre-registration giving priority access before it is made public.  Please find the link here to register your participation.  We are looking for whatever support you can give, from £10 to £10,000. With your help we can build a profit for purpose led business that will change travel for the better."