Press Release – MyBaker relaunched with new team
Jenson Funding Partners are delighted to advise that #SEIS Investee MyBaker have relaunched with a new team at the helm.  Here is their press release:
My Baker, a market-leading platform connecting independent bakers to individual and corporate customers in Greater London and Birmingham, has relaunched today after a majority stake was acquired by Mark and Mel Sinjakli.
My Baker enables a seamless interaction between artisanal bakers – around 150 and growing – and those looking for bespoke and personalised baked goods. Once carefully selected, My Baker invites small-scale bakers to join its community and empowers them to compete with large-scale commercial businesses.
Mark and Mel, Co-CEO's, will be focussed on a national drive to partner with more independent bakers, both in and beyond the current focal points of Greater London and Birmingham. This new strategy will be executed in a measured way, partnering only with the highest quality bakers.
Alongside expansion plans, My Baker continues to demonstrate growth and ambition through the launch of innovative products available by post nationwide. The company prides itself on quality, reliability, and customised baked goods, resulting in a loyal and growing customer base.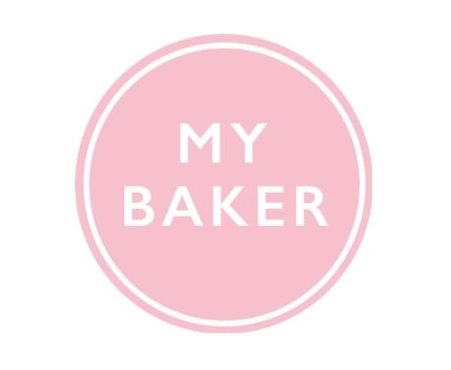 Co-CEO Mark Sinjakli commented: "We are absolutely delighted to acquire the My Baker platform and embark on this exciting journey. Our vision to expand nationally is a significant step in My Baker's growth. Of upmost importance is ensuring we partner with bakers who meet our
high-quality standards and share our values."
Co-CEO Mel Sinjakli, herself a baker and member of the My Baker community, highlighted:
"I experienced first-hand the benefits of a steady stream of orders, alongside those I was getting through my own brand. As a small business this was invaluable. My Baker genuinely empowers independent bakers, most of them working from their home kitchens. This is an element of the
business particularly fitting for, and attractive in, these challenging times. The combination of excellence, sustainability and community focus are core values of My Baker, and something we're
committed to preserving as we grow the business and expand into new regions."
Noreen Khan, the founder and driving force behind My Baker said: "As a first-time founder, it's been a remarkable experience to watch My Baker grow from concept to exit and in doing so become a UK recognised brand servicing thousands of customers. I am delighted that I have found talented partners to take the business to the next level whilst continuing to support the SME baking community. I look forward to working with Mark & Mel who share my vision for its future."