Press Release – Jenson SEIS Fund Invest in Not In The Guide Books
Jenson Funding Partners are delighted to advise they have completed an investment in Not In The Guidebooks, providing local, authentic, immersive, responsible travel experiences for discerning independent travelers.
They work with a global network of local partners, each with a deep and intimate knowledge of their surrounding area. It's this network that allows Not In The Guidebooks to source & craft the very best, authentic and responsible experiences.
From cooking classes hidden away in Tuscan farmhouses to cycling tours of the Vietnamese mountains, they cover all types of terrain – but wherever they are, travelers can be certain they will experience the very best of the local area while giving a something back.
Itineraries are flexible, designed to give travellers the freedom to pick and choose. They range from half-day trips to week-long adventures, so they can easily fit around pre-existing plans, or can act as a standalone holiday in their own right!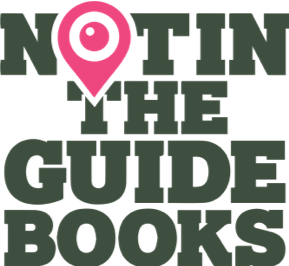 Carol Savage, Founder & CEO of Not In The Guidebooks Limited is an alumnus of London Business School. She recently worked as the Global Strategy & Marketing for adventure travel businesses Exodus Adventures. Before that, she also worked in a variety of non-travel organisations such as Disney & Sara Lee.  Carol has also founded two startups; Flexecutive, a recruitment consultancy sold to a Goldman Sachs consortium; and MyDish, an online recipe business which was successfully pitched on Dragon's Den.
Carol commented: "We connect travelers with authentic, local experiences, taking them away from tourism hot-spots and into the real heart of a place. For our travelers, that means connecting with different cultures in a genuine, meaningful way. For our hosts, that means a fairer distribution of tourism revenue that supports local businesses and communities.
We're here to provide immersive local experiences. Alternative ways of discovering the people and places you visit. Alternative forms of travel that don't just take and take, but give something back too. Alternative schedules that let you broaden your horizons and build your own itinerary.
We are helping people realise that travel done properly can be good for them, good for local communities, and good for the planet. They just need to take the first step!"
Sarah Barber, CEO of Jenson Funding Partners commented "We are delighted that we have invested in Not In the Guide Books and look forward to working with Carol and the team. Investing in the UK start-up industry is always exciting and rewarding, especially to be able to support the growth of these young companies at this unprecedented time."