EIS Fund Investment Insight
If you are familiar with our investment strategy you will know that as a Fund our aim is to invest in  start-ups via our SEIS Fund, work with them to bring them to the next level of funding, invest via our EIS Fund, and where possible syndicate this investment with larger funds.
As our SEIS portfolio is maturing we now have a variety of companies looking to raise funds to take them to the next level. Our approach at SEIS level is sector agnostic to provide diversification, this also remains the case with our EIS Fund.  Below you can find an overview of some of the companies currently fund raising giving an indication of where our EIS Fund may be invested.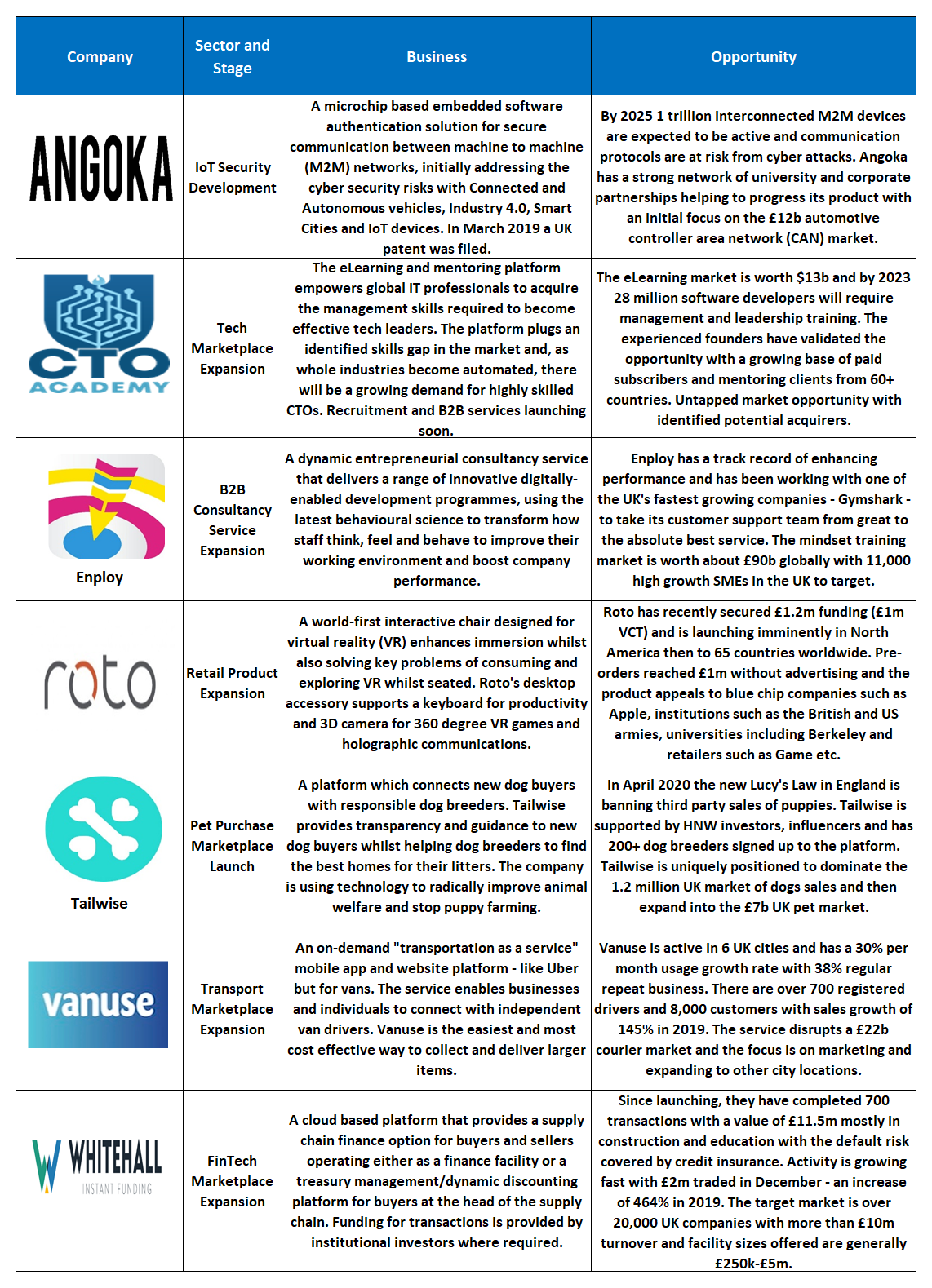 Jenson Funding Partners 2019/20 EIS offer:
No fee

charges to investors on entry to the fund.

Attractive tax reliefs for investors, find out more on our website.
Ability to carry-back tax reliefs to 2018/19 tax year.
Quality dealflow sourced within our existing investment portfolio.
Investment in at least 5 companies.
Target return of £1.85 per £1.00 invested over 5 to 7 years.
Tranche expected to close in March 2019.
Of the 16 EIS investments made to date 15 companies are still active.