Thewebshed Limited (T/A Hike) – Investment for Jenson SEIS & EIS Fund 2018/19
We are excited to announce the investment by the Jenson SEIS and EIS Fund 2018/19 into Thewebshed Limited (T/A Hike).
Hike is an automated SEO workflow SaaS platform. This is done through an automated workflow system that the founders created using their own SEO expertise. The automated workflow is the key differentiator between Hike and other SEO platforms who provide the raw data intended for use by SEO practitioners.
Hike is able to provide a service direct to SMEs who have no in-house expertise and also to Digital agencies looking to add an additional revenue stream or reduce the overhead of delivering on their SEO service.
The company intend to be the market leader in SEO services to the SME market.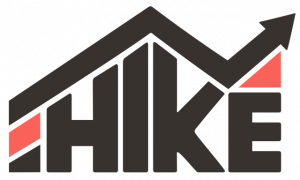 Andrew Allen, Co-founder of Hike: Andrew has been working within SEO and management for almost 8 years. Having helped many businesses drive more traffic and customer through SEO, from startups to fortune500 companies. Andrew leads the sales, marketing and customer success for Hike.
Kieran Headley, Co-founder of Hike: Kieran's been in the SEO and development industry for over seven years, having worked for clients either at an agency, or freelance capacity. He leads the product development for Hike having acquired an advanced skill set in platform creation and development.
Andrew commented "We're very excited to be working with Jenson Solutions for this next stage of Hike's growth. There's mutual excitement at what we can achieve by working together, and maximizing Hike's potential for growth across multiple territories."
To find out more please visit https://hikeseo.co/ or follow Hike on twitter @hike_seo