Jenson Seed EIS Fund 2 Exits Market Making
Next Fifteen Communications Group Plc acquires Market Making Limited
We are delighted to announce an exit from Market Making Ltd consisting of cash and equity as per the Next Fifteen statement: https://www.businesswire.com/news/home/20190613005269/en/.  This is our fourth SEIS Exit.
Next Fifteen Communications Group Plc has acquired the entire issued share capital of Market Making Limited, a London-based social media agency.
The current return is 3.7x investment with a mix of shares and equity (before tax incentives and performance fee), with earnouts this could potentially reach a 12x return.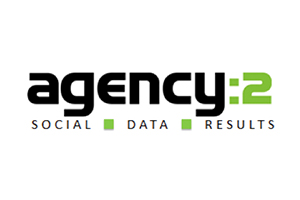 Social Insight Engine (SIE) – as part of the exit, existing shareholders have received an interest in SIE in proportion to their shareholding in Market Making Ltd.  SIE holds the Atom technology that was developed in Market Making Ltd, so in effect investors in this company could receive a second exit from this one investment.
Jenson originally invested in Market Making Ltd (trading as agency:2) in March 2014. agency:2 started as a consultancy that specialised in social media marketing providing their clients with in-depth insight and understanding about key target demographics, thereby significantly improving the ROI on their digital marketing spend. 
Following our investment the business grew from strength to strength with the launch of the Social Insight Engine ("SIE") in 2015 and the business has doubled in size every year.  The team continued to grow in size and scope and new client wins meant that the exponential growth looked set to continue.
The business has won a number of awards such as Deloitte Top 50 Fast Tech Growth, Shorty Award 'Best Use of Facebook' Winner in 2017 as well as being nominated finalists in The Drum Social Buzz Award and CIM Award and more recently the Financial Times ranked them the UK's fastest growing #socialad specialist in The FT 1000: Europe's Fastest Growing Companies 2019.