VANUSE Limited – Investment for Jenson SEIS & EIS Fund 2018/19
We are excited to announce the investment by the Jenson SEIS and EIS Fund 2018/19 into VANUSE Ltd.
VANUSE is an on-demand mobile marketplace app designed for the courier, removals and man-and-van sectors. The app allows customers to book deliveries instantly and get the appropriate driver based on location and the size of the package to be delivered.
The company enables individual delivery providers of all sizes from small, medium and large vans to accept jobs based on the size of package and location. The platform has a unique pricing algorithm that prices jobs that work both for the customer and the driver. The company's differentiation from its competitors, by being both customer and driver focused. Also, Vanuse's focus is on the underserved 'larger items' space, the ability to 'instantly' book a service and the ability to collect items within an hour of booking.
Gavin Sandells, CEO of VANUSE – Prior to establishing Vanuse, Gavin spent 15 years as a project consultant, helping client turnaround troubled projects. Gavin specialised in digital transformation projects and successfully managed large complex transformations for blue chip clients. Gavin moved back to the UK in 2012 from the USA, where he set up a digital media company, this be purchased by a larger group.
Michael Kemp, Director of Technology at VANUSE – Michael was the CTO and Co-Founder of Powwownow, the market leading free conferencing and collaboration services provider in the UK.  Powwownow was sold to PGI in December 2013. Prior to founding Powwownow, Michael worked as a customer facing Technical Lead, developing and implementing large scale Financial and Logistics Systems. Clients included TNT, Royal Mail, BT, Hansons, and The Department of Trade and Industry.  Michael is looking forward to the challenge of working with the Vanuse team to further enhancing the Vanuse experience for customers and drivers. Also, leveraging the existing platform to support partnerships and additional services.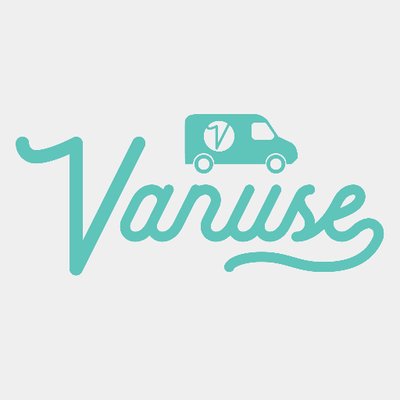 Gavin Sandells commented. "I am so happy to be partnered with Jenson Funding Partners. I was really looking for investors that brought more than just money to the table. Jenson provides the support Vanuse needs and have a great team. That team is now behind my business and will help us meet our growth forecasts".
Sarah Barber, Jenson Funding Partners CEO commented, "We are delighted to be working with Gavin and Michael, this is a great opportunity and we look forward to helping the business expand".
To find out more please visit http://vanuse.com/ or follow VANUSE on twitter @vanuseuk