EBar Initiatives – Investment for Jenson SEIS and EIS Fund 2017/18
We are excited to announce the investment by the Jenson SEIS and EIS Fund 2017/18 into EBar Initiatives Limited. Jenson led an investment syndicate alongside Scottish investors including angel investor groups Equity Gap and Gabriel.
EBar Initiatives aim is to dramatically improve the consumer experience at music and sports events, using their innovative dispensing technology to reduce the time people spend waiting in bar queues. The EBar® is a consumer-operated beverage-dispensing unit capable of rapidly and continuously dispensing perfect pints of beer or soft drinks, taking payment and dispensing drinks up to 3 times faster than is possible at traditional event bars.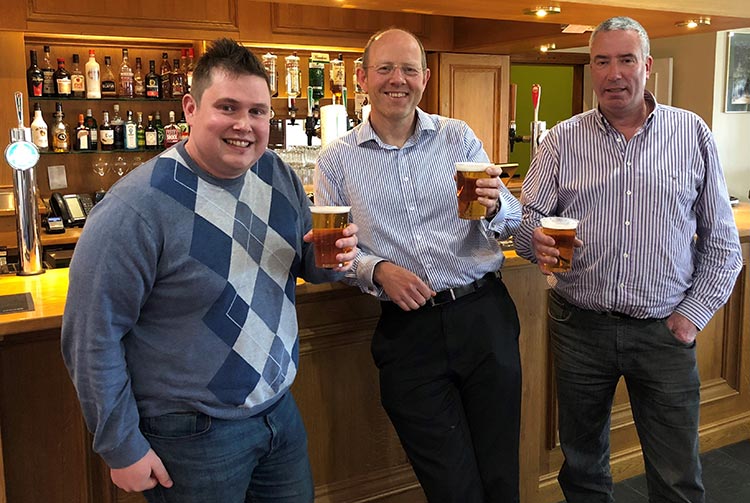 Market research has shown that venue operators miss out on significant high-margin sales as a result of consumers not being willing to wait in long bar queues during periods of peak demand. Event management companies will benefit from increased sales, reduced staff costs and increased operational efficiency.
Nick Beeson, Commercial Director and co-founder of EBar Initiatives commented "We have already demonstrated that our technology works, and this funding injection provides us with capital to develop a production EBar® unit. We look forward to launching it with our partner venue operators later this year."
Stuart Gilmore, who joins EBar Initiatives as Jenson's investment director, commented "Jenson seeks out and invests in the most innovative and disruptive companies. We look forward to working with the team to help them realise the tremendous potential of their technology".
To find out more please visit www.ebar.online or follow EBar Initiatives on twitter @GetEBar.