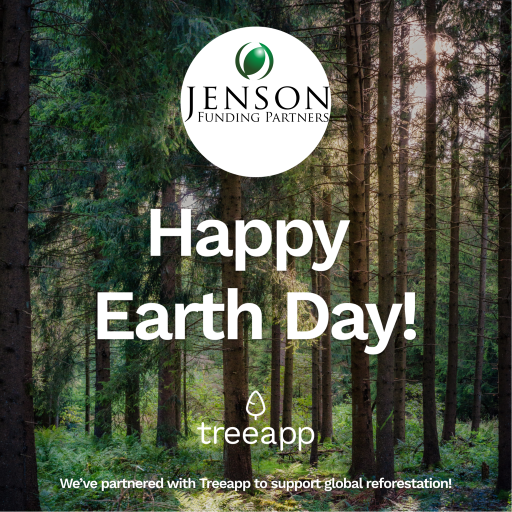 Stats on Deforestation/Wildfires:
Forests cover over 30% of the land area on our planet.
During the last 50 years, around 17% of Amazon rainforest has been lost, making way for cattle ranching and agricultural activities.
69 football fields of forest are being cut down every minute around the world.
In 2019, 260,000 km2 of forest was cut down in total. That's an area larger than the United Kingdom.
29% of the Pantanal Brazilian forest has burned down in the 2020 wildfires, a rate never seen before.
8,000+ species are at risk of extinction every year.
The Jenson SEIS Fund 2020/21 invested in Treeapp, a mobile app which enables anyone to plant a tree for free, everyday, in less than a minute. Jenson is also a subscriber on Treeapp and for those that are unfamiliar with the App here is some more information:
The trees are funded by eco-conscious organisations who advertise their products and services on our platform. The app is available for download in the United Kingdom and Ireland here.
The planting activities are performed by local tree-planting partners, who make sure every single tree they plant benefits endemic species and local communities.
Treeapp has partnered with tree planting partners to plant trees around the world. All have met the internal criteria surrounding ethical tree planting, transparency and use-of-funds. All tree planting activities not only have environmental benefits, but also a social and economic impact by working closely with local communities. Some of our criteria for choosing our partners have been listed on the blog post here.
To date, Treeapp has funded the planting of over hundreds of thousand of trees:
Africa: Madagascar, Tanzania, Burundi, Ethiopia, Guinea, Mozambique, Kenya
Americas: Brazil, Peru, Haiti
Asia: Nepal, Indonesia