Press Release – Jenson SEIS Fund Invest in Vidicrew Ltd
Jenson Funding Partners are delighted to advise they have completed an investment in vidiCREW, who collect user generated content and turn it into films!
Currently focusing on and disrupting the wedding market – Together with their loved ones, couples use the free vidiCREW app to capture and collect video and photo moments of the whole wedding journey. Then vidiCREW's professional editors transform the videos into the most personal wedding film ever! Telling the whole story from every angle.
vidiCREW's vision is to add automation to their professional editing process and scale, in all event markets. Not only is this a platform for making a unique and personal wedding film but it's a great tool for businesses to collect valuable content from their customers/staff/colleagues – perfect for authentic social media marketing!
Alex Wilding & Paul Hulligan, founders of vidiCREW have backgrounds in marketing, professional filmmaking and entrepreneurship. Winning the E-Factor startup competition together in 2017 and now thriving on the NatWest #PowerUp accelerator programme in North London.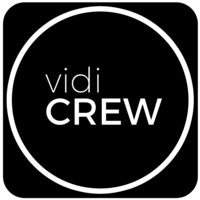 Alex and Paul commented "Brides love vidiCREW…And so do marketing managers. The potential across all event markets is huge! We're really excited about the future and we continue to be blown away by all of the creative ways our customers use the platform, leaving us 5-star reviews!"
Sarah Barber, CEO of Jenson Funding Partners commented "We are delighted that we have invested in vidiCREW, especially in these unprecedented times. Investing in the UK start-up industry is always exciting and rewarding, especially being able to support the growth of these young companies.  We look forward to working with Alex, Paul and the team."