Press Release – Jenson SEIS Fund Invest in LogistCompare Limited
We are delighted to advise that we have completed an SEIS Investment in LogistCompare, a marketplace platform for warehouse space and associated services.  Their aim is to provide ecommerce retailers with a one-stop-shop for their storage and fulfilment needs.
LogistCompare is an innovative marketplace for warehouse space and services. 
They connect organisations that need storage space with warehouse providers that can accommodate their requirements. The platform allows warehouse providers to rent out available space online and to promote their logistics services.
LogistCompare vision is to link logistics, technology and market demands to proactively meet their customer expectations.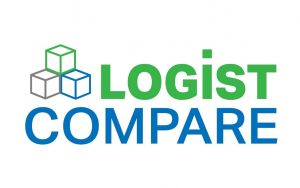 Serafina Valente, Founder & CEO of LogistCompare Ltd has 20-year experience in Logistics including working for Burberry, Targus and Anixter, where her accomplishments included setting up warehouse solutions and increasing service levels.  During her career, she has achieved significant savings across various industries and brought innovation and efficiency throughout the entire supply chain. 
Serafina commented "Retailers look for warehousing space, often with short notice to cover seasonal demands, and finding the right space at the right price can be challenging. Forward planning that requires knowing where to find extra available warehouse space, is critically important for them. Our portal is a free service offering retailers a platform to reach out to warehousing providers. This on-demand service means warehouses can now advertise their free space in real time and interact directly with potential clients. With no third-party to slow the process down, there is the ability to speedily fulfil retail demand and access warehouse availability. We want to create a platform that gives customers full visibility of stock at any given time and help to eliminate any over-stock and stock-out scenarios.  We are very pleased to receive this investment from Jenson, which will allow us to further develop the capabilities of LogistCompare's on-line platform, and to bring it to a wider market".