Meet our newest recruit – Francisco Fidalgo
We are pleased to announce our latest recruit Francisco Fidalgo.  Francisco joins us to assist with deal flow and the sales side of the business.  Here is an interview with Francisco to give you an insight of his background, how we are expanding the business and our focus for the year ahead.
Welcome Francisco! This will be your first full time role outside of University, why did you want to work in the investment sector?
As an engineer, I have always loved building things and it is my goal to build my own business. I am really drawn to the challenges of starting a business so I thought what better way to learn than be in contact with startups all day long! In addition, the opportunity to help fund companies that can effect positive change in society is important to me. So this is the perfect sector and position for me!
What do you think of SEIS/EIS?
I am originally from Portugal where there is nothing like this! For investors, this offers very favourable tax breaks for investors whilst actively encouraging entrepreneurship in this country. I think this is extremely positive for tech-driven growth in the UK as it bridges the gap between good ideas and the funding they need to succeed while providing healthy returns to investors.
What are you looking to gain from the role?
I love to learn new technologies and about new takes on old problems. This gives me the opportunity to do that. I take every company I see as a learning opportunity. Along side this, Jenson is in the middle of an extensive network of founders, tech developers, corporates and advisors. I hope to leverage this to help forge valuable connections for our portfolio and, in the process, develop my own professional network.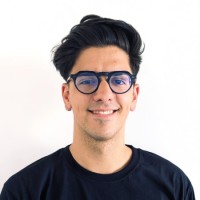 Why did you want to join Jenson?
The first thing I look for is whether there's a strong alignment around culture and values. From my very first conversation, it was immediately clear that everyone at Jenson is focused on supporting and nurturing founders so they are set up for long term success. I believe this is the key component for successful investing. Good evidence of that are the tangible successes the Fund has already achieved, namely the number of exits. In fact, although a smaller sized fund, Jenson is on track to have returns comparable to bigger VCs, with investments like agency:2, which is on track for a 12x exit return.
What do you think are going to be the next exciting sectors to invest in?
As generalist investors with a Tech focus, we remain bullish on multiple sectors. I am particularly interested in the cross-section between transportation and technology. I believe ride-sharing/haling are just the beginning. With a growing world population, new technologies will be required to satisfy the increasing demands. Additionally, I've always had a passion for space explorations, so I am excited to see what business space exploration will bring. But it might be too early to talk about that because there the sky is not the limit!
You have now been with us just under 2 months, what has been the highlight so far?
I joined just as Voneus signed their £30m investment from Macquarie. To see what is achievable with an SEIS I thought was truly amazing, but it also highlighted the amount of work that goes on behind the scenes.
In the months to come hopefully there will be opportunity to speak or meet with Francisco.