Ghost Kitchen Limited – Investment for Jenson SEIS & EIS Fund 2018/19
We are excited to announce investment by Jenson SEIS and EIS Fund 2018/19 into Ghost Kitchen Limited.
Ghost Kitchen is a virtual restaurant business that will create and operate 'virtual' (i.e. delivery only) food brands, all run of out of singular kitchen locations located in areas that have the highest density in food delivery. A ​tech enabled​ food & brand business, Ghost Kitchen will capitalise heavily on data to strategically drive its growth.
The brands themselves are curated and born to service a digital audience, plugged with all the ingredients to make brands that people will love and follow for years to come. Each one will develop strong touchpoints at home through packaging and experiential marketing, alongside brand experience through events, word of mouth, strong partnerships and heavy social and digital marketing.
Rogers Benham and Daphne Vassiliades, co-founders in Ghost Kitchen, come with extensive experience in Food & Beverage and Brand Marketing respectively, having launched and helped shape a number of hotel, restaurant and lifestyle brands both in the UK and internationally.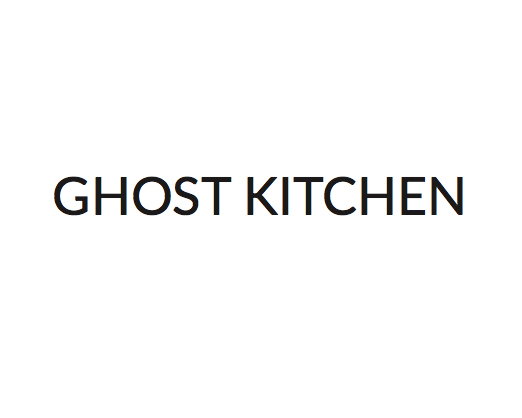 Rogers Benham, Ghost Kitchen's Co-Founder commented: "Restaurant delivery is part of the DNA of many restaurants. That part of the restaurant business continues to grow exponentially, but bricks and mortar restaurants are expensive to maintain and build, so focus will always be on eating in, and making the physical restaurant a success. Building strong brands that live completely online means less overheads, more profit, and a very nimble business that can move quickly on trends. This funding round will allow us to secure our first kitchen and put the building blocks in place to launch the first few Ghost Kitchen brands."
Sarah Barber, Jenson Funding Partners CEO commented, "We are really excited to be working with Daphne, Rogers and the team, this is a fantastic opportunity and we look forward to helping the business grow."
To find out more please visit ghost-kitchen.co.uk.